Looking for SaaS Company? You definitely need to check this SaaS Services:SaaS application development Services
How do businesses navigate the increasingly challenging landscape of software development? Is it more beneficial to utilize Software as a Service (SaaS) solutions or should companies consider developing custom software tailored to their specific needs? And how can businesses make the right choice to elevate their operations?
Data gathered by Statista reveals a surge in worldwide spending on SaaS reaching approximately $105 billion in 2020, indicating it's not just a passing fad, but a real dilemma for many businesses 1. Another report from FinancesOnline emphasizes the increasing complexity and cost involved in custom software development 2. This escalating issue requires an effective solution. A proposal that offers a firm understanding of both SaaS and Custom Development and their relevance to individual business contexts proves worthy of exploration.
In this article, you will learn about the fundamental distinctions between SaaS and Custom Development alongside their unique advantages. This comprehensive understanding will enable discerning insights into which software development strategy aligns best with the particular needs, goals and circumstances of a business. Furthermore, the article aims to provide readers with tools for making informed choices that could potentially enhance their business efficiency, scalability, and competitiveness.
With the world shifting to digital modes, it becomes increasingly crucial for businesses to make the right software development choices. This article will serve as your guide to unearthing the potential and limitations of both SaaS and Custom Development, empowering you to be confident in your business software solutions.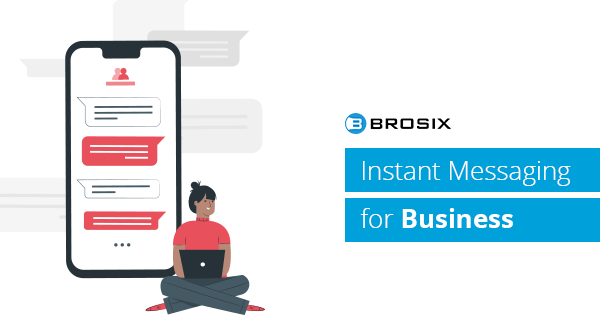 Understanding Key Definitions in SaaS Vs Custom Development
SaaS, acronym standing for Software as a Service, refers to a kind of software distribution system where a third-party company hosts applications and provides them to customers via the internet. The users do not have to worry about its functionality or storage; they merely subscribe to and use it.
On another side, Custom Development is when a software or application is specifically designed and developed to meet the unique needs of a particular business. As opposed to SaaS, it allows companies to have software that perfectly fits their specific processes.
Thus, the choice between SaaS and Custom Development depends on a company's specific needs and resources.
Unmasking the Secrets: How SaaS Gives Your Business a Competitive Edge
The Custom Development vs SaaS Conundrum
Selecting the right software model for your business – either custom development or Software as a Service (SaaS) – can be an intricate interweaving of business needs, available resources, and industry dynamics. Custom development provides the advantage of creating software tailored to your unique business needs. This can enhance operational efficiency, business performance, and create a competitive edge. Yet, custom development requires considerable investment in terms of time, cost, and expertise. Plus, the potential for delays and cost overruns can't be ruled out.
On the other hand, SaaS offers solutions that are easy to implement, usually cost-effective, and without the need for IT specialists. SaaS applications are hosted in the cloud, reducing your hardware and maintenance expenses. The downside? They may be lacking or overabundant in features- neither perfectly aligning with your specific business requirements.
Making the Right Business Decision
Deciding between custom software and SaaS isn't strictly an either/or proposition. Each has its advantages and may be the superior choice under certain conditions. The ultimate decision should hinge on dispassionate analysis of your business needs, budget, and strategic objectives.
For dynamic businesses dealing with complex processes or offering unique services, custom software can lucratively streamline their operations.
Start-ups and SMBs (Small and Medium-sized Businesses) who need to hit the ground running with minimal cost and hassle may find a ready-made SaaS product more attractive.
Some companies adopt a hybrid model, using SaaS for standard applications (like email or scheduling), and custom solutions for business-specific processes.
Effective decision-making necessitates careful cost-benefit analysis. For SaaS, consider recurring subscription costs, training expenses, support costs, and potential functional limitations. For custom development, factor in initial, long-term development and maintenance costs, but also consider the potential returns on investment through improved efficiency, customer service, and competitive differentiation.
In the final reckoning, the choice also depends on your propensity for risk, desired control over the software, and long-term business strategy. There's no one-size-fits-all answer, but understanding the trade-offs involved can enable sound, strategic decision-making.
Tailoring Business Solutions: A Deep Dive into Custom Development Flexibility
Seizing the Best of Both Worlds: SaaS and Custom Software
Have you ever wondered how much operational efficiency you could gain by adopting a software solution tailored specifically for your business? The whole business landscape has shifted towards digital transformation, and choosing the right software development route – SaaS or custom development – can prove critical.
SaaS, Software as a service, comes with the advantage of reduced time-to-market, standard features, and lower initial costs. It's a quick, plug-and-play solution that allows businesses to benefit from software advancements without huge upfront investments. Meanwhile, custom development offers software products tailor-made to fit the specific needs and unique processes of your business. It provides the potential to gain a significant competitive edge. However, the decision between SaaS and custom development is a complex one, laden with its own set of challenges.
The Potential Pitfalls of Making the Right Choice
Identifying the main issue when selecting between SaaS and custom development isn't straightforward. In the beginning, the low price tag of SaaS might seem attractive when compared to the higher initial expenses of custom software. Yet, businesses might face the risk of paying more in the long run due to SaaS's on-going costs. Besides, SaaS solutions may not cater to the specific demands of the business, creating a compromise in operational efficiency.
On the other hand, custom software addresses business-specific requirements and provides a competitive advantage. However, it comes with its own set of drawbacks like high upfront costs, longer time to market, and the obligation of maintaining and updating the software. Hence, businesses must weigh the pros and cons accurately to make an informed choice.
Lessons to Learn: Navigating through Successful Software Adoption
Taking a glance at successful practices can aid in making the right decision. Companies like Netflix and Amazon Prime Video have leveraged custom software development to create proprietary algorithms, responsible for their personalized customer experience and competitive dominance. They have demonstrated that custom software can truly provide an unmatched advantage in various business scenarios.
Yet, SaaS has also demonstrated numerous success stories. Salesforce, a renowned customer relationship management tool, is based on the SaaS model and serves businesses globally of varying sizes and industries. Zoom, a popular video conferencing platform, shifted from a custom application to a SaaS model, enabling it to sustain and scale during the unpredictable demand surge in 2020.
Strategize based on your own business's size, industry, future growth plans, and specific needs. There is no one-size-fits-all answer, and the most successful companies often end up with a mix combining the best of both worlds.
SaaS vs Custom Development: The Crucial Showdown for Your Business Future
Considering the Choices: An Unsettled Balance
Have we really grasped the implication of making a choice between Software as a Service (SaaS) and custom development for our businesses? This query isn't merely academic – its effects resonate directly with any company's life cycle, success rate and profitability. To frame it better, we're delving into the newfound duality of business software solutions: traditional custom-built systems or cutting-edge SaaS platforms. Both offer unique benefits, yet both bear their own drawbacks. Undoubtedly, there's a certain convenience and simplicity inherent in a product like SaaS. The immediate set up, user-friendly interfaces, and consistent updates make SaaS a compelling competitor. Yet, it comes with limitations. It's not always the ideal fit for your specific needs – mainly because it isn't personalized to a tee. Conversely, custom-builds encapsulate your unique business requirements seamlessly but might burden you with intricate setups, maintenance, and cost implications.
The Challenge Unveiled: Scope for Conflict
The central conundrum here is clarity. Businesses often struggle to navigate the foggy territories between SaaS and custom developments. This issue unfolds further in terms of scalability, agility, and security. For instance, SaaS platforms often restrict scalability due to inherent design constraints, whereas agile responses to market dynamics can be tricky with custom solutions. Further, security risks vary for both – SaaS applications are vulnerable to local and global attacks given their hosting model, while custom-built solutions face granular, more concentrated threats based on their construction and implementation. This then forms the vortex of conflict, steering the management's decision-making compass.
Success Tales: The Silver Lining
Yet, there are plenty of companies who've smartly leveraged both alternatives to their advantage. Netflix is a classic case of successful custom software implementation. Initially relying on a rented software platform, it soon identified the need for bespoke solutions due to an expanding user base and market diversification. The company invested in custom-development, which eventually redefined the entertainment industry by pioneering personalization. In contrast, Mclaren's automotive section gracefully embraced SaaS by implementing SAP's SuccessFactors for HR functions. In doing so, they slashed their HR operating costs by approximately 20% and increased their HR effectiveness by 10%. Hence, the journey towards striking the right balance depends on robust risk and resource analysis, understanding your specific requirements, and a foresighted vision.
Conclusion
Isn't it interesting to contemplate how technology has so effortlessly become an enabler of our dreams and necessities, especially in the realm of business? Software development, regardless of model, can seamlessly pave the way towards user-friendly environments that enlighten the course of an enterprise's functioning. The question here is not about choosing between SaaS or custom development. It's about understanding the requirements, capabilities, limitations, and growth prospects of your business.
Accommodating these facets, software solutions should be responsive, adaptable, and efficient enough to drive success. So why not drill down further into these techno-dimensions through our forthcoming articles? We assure you to bring up more informative, more enlightening, and definitely more engaging pieces that will help you align software development with your strategic objectives.
Therefore, stay tuned with our blog to keep your knowledge base updated. The technology sphere is an ocean of innovations, and with us, you are surely on a ride full of fascinating discoveries and insightful perspectives. Exciting new releases are on the horizon that will further explore the realms of SaaS and custom development. You wouldn't want to miss them, would you? Cherish the technology revelations along us. Let's conquer this dynamic world with a bang!
F.A.Q.
1. What distinguishes SaaS from Custom Development?
SaaS, or Software as a Service, refers to a software licensing model where access to the software is provided on a subscription basis. Custom Development, on the other hand, involves creating tailored software applications for specific user needs.
2. What are the advantages of using a SaaS model for my business?
SaaS model offers a high degree of convenience and scalability, allowing you to subscribe to software services when needed. It provides frequent updates, technical support, and requires less upfront investment than custom built software.
3. In what scenarios is Custom Development more beneficial than SaaS?
Custom Development is typically more beneficial when business-specific functionalities and integrations are required that are not met by standard SaaS products. It offers the flexibility to design the software to meet unique business needs and workflow.
4. What factors should I consider when choosing between SaaS and Custom Development?
Consider your specific business needs, budget, timeline, and technical capabilities. Also, examine the complexity of your workflows and whether the available SaaS products can cater to it, or custom development is necessary.
5. Can SaaS and Custom Development co-exist in a business model?
Absolutely, many businesses opt for a hybrid model, utilizing SaaS for generic needs like email, collaboration, CRM, and accounting, while commissioning custom software for business-specific needs or to gain a competitive edge.