Looking for SaaS Company? You definitely need to check this SaaS Services:SaaS application development Services
Is your workflow optimized to its full potential? Are you able to carry out your tasks in the most effective and efficient way possible? Could you be getting even more done with the right productivity tools? In the age of digital business operations, software as a service (SaaS) tools are becoming more popular due to their ability to enhance productivity thereby changing the game for many businesses.
However, with the wide array of choices available in the market, choosing the right SaaS productivity tools can be a daunting task. Several studies indicate that improper technology selection can lead to workflow disruption and decreased productivity. A research by Information Age shows that selecting incompatible business applications results in reduced employee satisfaction and increased workloads. As reported by Harvard Business Review, even the most cutting-edge technology can become a hindrance if it doesn't fit seamlessly into the existing workflow. Therefore, it is crucial to understand how to choose the right SaaS tools that can enhance, not hinder, your workflow.
In this article, you will learn about the importance of scrutinizing every operational aspect of a SaaS tool before integrating it into your workflow. You will also discover practical tips on what to look for in productivity-enhancing SaaS tools and how to implement them in your workflow efficiently. We will delve into case studies that demonstrate the marked impact such tools can have on overall productivity when used correctly.
Furthermore, this article aims to empower businesses in exploring the feasibility of different SaaS productivity tools, understanding their potential impact and making informed choices. Leveraging well-suited SaaS tools can become a catalyser in your business operation, allowing you to maximize productivity, streamline workflow and take your business performance to a whole new level.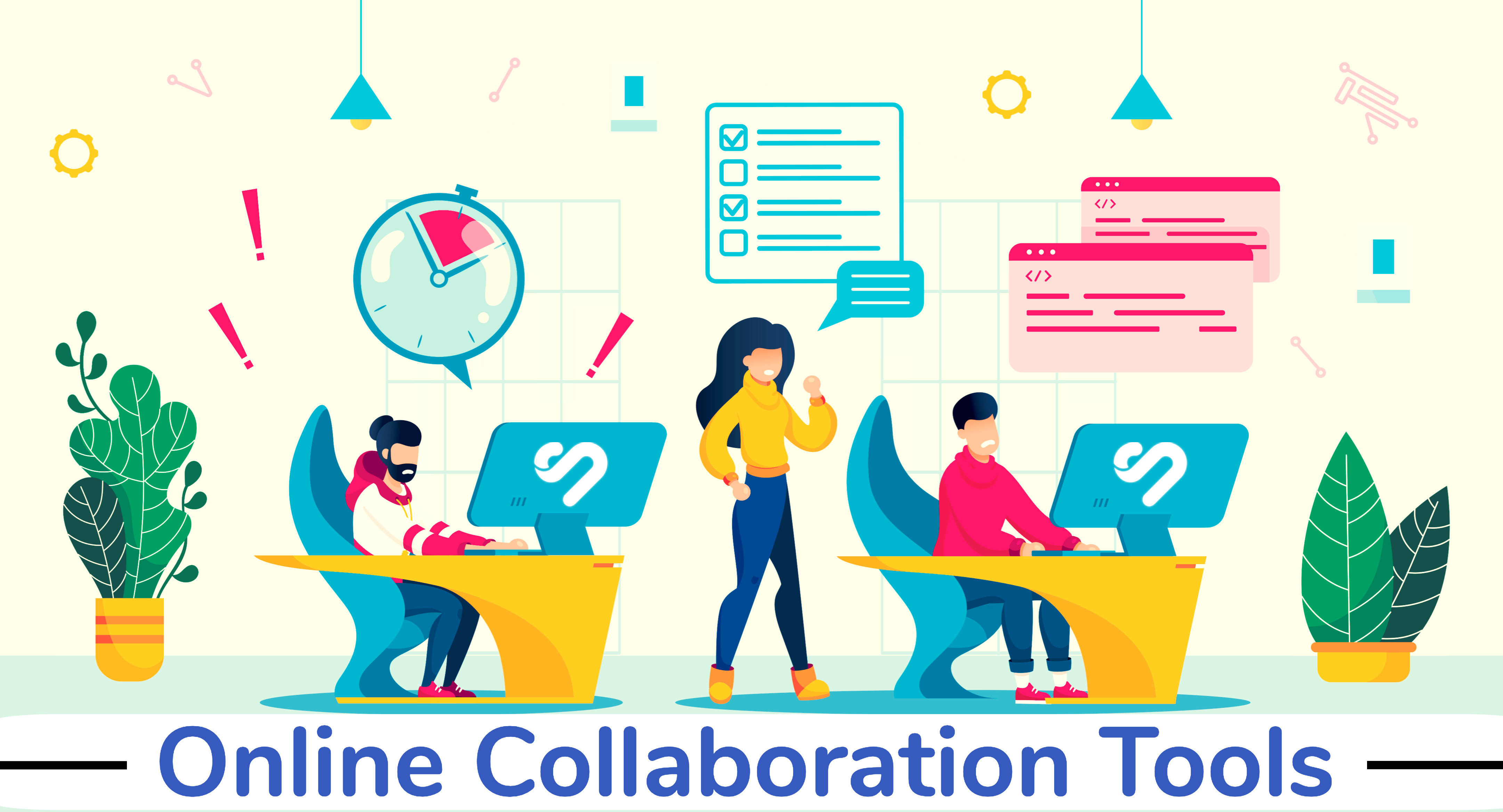 Unveiling Definitions: Understanding SaaS and Productivity Tools
SaaS, or Software as a service, refers to any cloud-based tool that you use by accessing it over the internet instead of installing it on your local device. It's a software delivery model that allows data to be accessed from any device with an internet connection. This feature can simplify day-to-day business operations and can save businesses money on software, hardware, updates and maintenance.

Productivity tools are applications or software that help you improve your productivity or efficiency at work. These tools can vary greatly for different tasks, from email management to project planning, and they can help streamline and automate tasks, saving you considerable time and energy. When these tools enhance your workflow, they allow you to get more done in less time and with less effort.
Maximum Output: Supercharge your Business Performance with SaaS Productivity Tools
Understanding SaaS and Its Impact on Productivity
Software as a Service (SaaS) has revolutionized the way businesses operate, yielding significant advantages over traditional software deployment. By using SaaS-based productivity tools, you eliminate the upfront cost of purchase/installation, on-going costs like maintenance and upgrades, ongoing operation costs and the effort required to keep the software up and running. This allows you to focus more on your core business, thereby boosting productivity.
Cloud-based productivity tools often come with features like collaboration, project management, and task assignment, making it easier for teams to work together, even if they are geographically dispersed. As a result, processes are streamlined, operations are optimized, and output is maximized.
Choosing the Right SaaS Tools to Enhance Your Workflow
Choosing the right SaaS tools to improve your workflow can be challenging. There are hundreds, if not thousands of SaaS solutions on the market, each one promising to boost productivity, streamline processes and ultimately reduce office-related stress. What's important is finding a tool that fits into your specific workflow. This should not just be about features, but also about how easy it is to integrate into your current system and how intuitive it is for your team to use.
Functionality: The first consideration should be what you require the software to do. Comprehensive solutions may offer a wide array of functions, but it's important that they also cover your specific needs.
Usability: Any tool you choose must be intuitive and easy to use. Your team should be able to get up and running with minimum training.
Integration Capability: The software should be able to integrate seamlessly with your existing systems. This ensures that data can flow smoothly between different software, reducing the chances of errors occurring and saving time that would otherwise be spent manually transferring data.
Customer Support: A good SaaS provider should offer strong customer support. Regardless of how easy to use the software is, you are likely to encounter issues that require professional assistance.
To conclude, transforming your workflow with the right SaaS tools is no small feat. Yet, it's an essential part of modern business operations. By taking the time to carefully evaluate the available options and considering the specific needs and existing workflows of your business, you can find a SaaS tool that brings true value to your organization.
SaaS and Workflow Efficiency: Why Not Turning to Tech Means Falling Behind
Unlocking Higher Levels of Efficiency?
Isn't it intriguing how innovative technologies can dramatically increase our efficiency and streamline our operations? The key idea here is that the utilization of Software as a Service (SaaS) applications has been a game-changer in boosting productivity. These cloud-based software solutions are not just time and cost-effective, but they also offer excellent flexibility, scalability, and ease of use. Be it project management, team collaboration, customer relationship management, or business analytics, SaaS applications provide effective tools for every organization's work process. They ensure real-time data accessibility and business continuity, which leads to higher productivity.
Navigating the Primary Concern
While the advantages of SaaS applications are apparent, one cannot ignore the significant challenges they might pose. Security is the main concern for most businesses considering adopting SaaS tools. Protection of data and privacy is of utmost importance in a digitized era. However, today's sophisticated SaaS vendors proactively ensure top-tier security measures to protect their customers' data. Data encryption, secure user authentication, regular data backups, and compliance with data protection regulations are some methods used to ensure robust security. The key is to choose reputable SaaS providers who prioritize their customers' security and provide comprehensive, secure solutions.
Emerging Successful Approaches
Several leading companies are elaborating on how they have reaped the benefits of implementing SaaS-based productivity tools. For example, Accenture, a global professional services company, has successfully utilized Salesforce's SaaS application for CRM to streamline its sales process and improve customer relationships. Likewise, Spotify has leveraged the Google Cloud Platform SaaS offering for its data analytics, enabling it to make data-driven decisions quickly and efficiently. AirBnB, the online marketplace for lodging and tourism services, has integrated Slack, a SaaS collaboration tool into its workflow for seamless and effective team communication. These examples illustrate the standards of improved workflow and elevated productivity that the right choice of SaaS tools can bring to a business.
Stepping into the Future: Transforming Your Workflow Through SaaS for Productivity
Is Your Team Reaping the Full Benefits of SaaS?
With the advancement of technology, businesses are constantly looking for ways to optimize and automate their procedures. But the key consideration here is, are you making the most out the Software as a Service (SaaS) tools curated to bolster productivity and streamline workflows? In the rush to stay ahead of the curve, it is quite common for organizations to adopt multiple tools without ensuring that they serve the purpose effectively and seamlessly integrate with their operations. The ultimate secret to enhancing productivity is choosing software that not only complements your unique business model but elevates it to the next level.
Overcoming the Challenge of Tool Overload
The eleventh-hour rush to deploy SaaS tools can lead to a counter-productive environment known as tool overload. A jumbled mix of disjointed SaaS applications can create more obstacles than solutions, leading to a chaotic workflow, impeding staff from completing work efficiently. Employees might find themselves swapping between multiple tabs, trying to integrate information across different platforms, leading to lost productivity and increased frustration. Choosing tools thoughtlessly can also escalate costs and security risks which can prove detrimental for your business. Therefore, the careful selection of productivity focused SaaS tools that enhance your workflow rather than disrupt, is crucial.
Best Practices: Making the Right Choice
To overcome tool overload and bolster productivity, it becomes important to focus on the quality rather productivity alone The key is to prefer tools that work synergistically, allowing information to translate from one platform to another seamlessly. Trello's task management coupled with Slack's real-time communication and Google Workspace's collaborative environment can pair effectively to eliminate inefficiencies. Use Zapier or Integromat for automating repetitive tasks across different SaaS tools, freeing up more time for your team. However, the final selection should rely on your team's functions, needs and size, Remember, you don't need a tool for everything. You need the right tools for the right jobs—which is what can truly enhance your workflow.
Conclusion
How will you navigate the vast ocean of SaaS productivity tools to find the ones that work best for your workflow? It's a challenging conundrum, but with a solid understanding of your business's unique needs, and by keeping an eye on qualifications like scalability, customer service, and integrations capability – you can indeed make an informed choice. In alignment with the evolving digital work environment, these tools bring immense value to your business, powering efficiency, collaboration and maximizing productivity.
We hope this article has offered valuable insights into your search for the ideal SaaS productivity tool. For more such informative and thought-provoking articles, do remember to follow our blog. Our regular readers find our posts useful not just because of the immediate value they offer, but more so because they enable a better understanding of wider business trends and the evolving digital landscape.
We also understand that this is a rapidly evolving space and that it's essential to stay updated no matter where you are in your SaaS journey. To help you with this, we continually explore and present new articles enriched with expert opinions, tips, and in-depth discussions on such innovative solutions. So, don't miss out on our future releases because, with every new post, you would be taking another step in mastering the technology landscape further. Until then, usher in a transformation in your workflows with the best of SaaS productivity tools.
F.A.Q.
1. Why is SaaS important for enhancing productivity?
Software as a Service (SaaS) is crucial in enhancing productivity because it provides access to sophisticated applications at a very affordable cost. Also, it automatically deals with updates and modifications, allowing teams to focus on their core responsibilities rather than getting involved in software maintenance.
2. What should I consider when choosing SaaS tools for my workflow?
While selecting SaaS tools, it is important to consider the specific needs of your business and whether the tool aligns with your workflow. Furthermore, factors like cost, ease of use, the software's ability to integrate with other tools, and customer support should also be evaluated.
3. How can SaaS tools improve team collaboration?
SaaS tools come with features that foster real-time collaboration, accessibility, and the sharing of information. By centralizing information on the cloud, it ensures all team members can access the same data simultaneously from anywhere, improving teamwork and productivity.
4. Are there any risks involved in using SaaS tools?
While SaaS tools do provide numerous benefits, risks like data security and privacy remain a concern. However, top-tier SaaS providers are equipped with advanced security protocols to protect valuable data and privacy.
5. Can SaaS tools be customized according to my needs?
Yes, many SaaS tools are built to be highly customizable to suit your unique business needs. You can configure the settings, workflows, and processes based on your requirements, which can further enhance your productivity and efficiency.