Looking for SaaS Company? You definitely need to check this SaaS Services:SaaS application development Services
What does it take to implement Software as a Service (SaaS)? What are the necessary prerequisites for a successful SaaS integration? How does this mode of software delivery provide a slew of benefits to businesses? These are some of the questions that this article aims to answer comprehensively and in a user-friendly manner.
According to Gartner, the rapid uptick in the usage of SaaS applications has given rise to various challenges, particularly around integration, data security, and compliance. As pointed out by Forbes, enterprises often find it challenging to efficiently utilize SaaS due to inadequate knowledge of its appropriate implementation. The primary objective of this article is to demystify these complexities and provide a logical framework to accomplish seamless SaaS implementation.
In this article, you will learn about the detailed process of SaaS implementation, starting from the fundamental technical requirements to the best practices for successful execution. We will be focusing on the crucial aspects that help streamline the process, prevent common pitfalls, and ensure that your business maximizes the benefits of SaaS.
In addition, you will gain rich insights into case studies of successful SaaS implementation, illuminating the path for enterprises grappling with this task. We aim to empower readers and organizations with the necessary knowledge to optimally leverage SaaS for their process enhancement and business growth.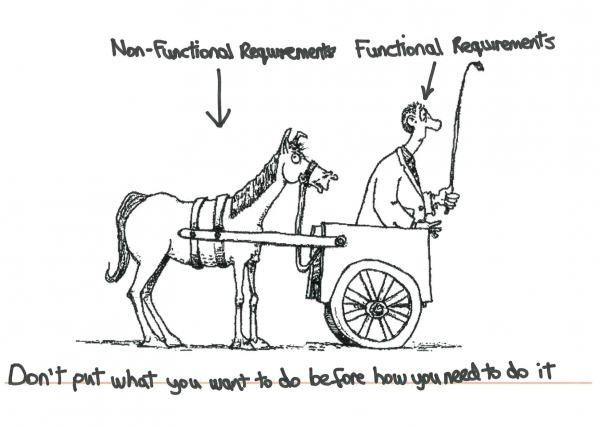 Definition and Understanding of SaaS Implementation and Requirements
SaaS, or Software as a Service, is an application delivery model where a third-party provider hosts applications and makes them available to customers over the internet.

Implementing SaaS involves obtaining a subscription from a SaaS provider, setting up the environment, and configuring the software to meet the specific needs of the user. This is often simpler than traditional software installation, as the provider manages most of the process.

The requirements for SaaS implementation mainly include a stable internet connection for accessing the software and a subscription fee. However, some SaaS solutions may have additional technical requirements like specific operating systems or processor speeds.
Unraveling the Mystery: The Intricate Process of Implementing SaaS
Understanding SaaS and Its Needs
Software as a Service (SaaS), also known as cloud-based software, is an on-demand software provision model that hosts applications over the internet. Leveraging this model, businesses are enabling accessibility and cost-effectiveness of enterprise-class applications. Successful implementation of SaaS requires an understanding of its operational prerequisites. First, a reliable and high-speed internet connection is crucial due to the online nature of SaaS. Other technical requirements include web standards compatibility and browser-based application access.
In terms of resources, a dedicated team must be established, trained, and deployed to manage the implementation and any ensuing changes. Moreover, the commitment to timelines and efforts is essential for effectively controlling the process of transitioning to SaaS. These prerequisites will ensure the robust implementation of SaaS without disrupting the functionalities of the client organization.
Key Steps in Implementing SaaS
The implementation of SaaS involves a systematic set of steps, which can be managed by the dedicated internal teams or an expert SaaS implementation partner. Initially, the stakeholder should identify the need for SaaS options, ranging from customer relationship management (CRM) and enterprise resource planning (ERP) to human resource management (HRM) systems. Subsequently, the suitable SaaS provider should be selected according to the operational requirements, compatibility and scalability.
The implementation phase starts with customizing the software to meet the specific needs of the company. The customization can vary in intensity, from a simple configuration to completely reworking the software. After customization, the critical step of data migration follows. Technically proficient resources or service partners can ensure the safe and efficient transfer of existing data into the new SaaS system.
It is vital to consider the following sub-steps in the implementation process:
Absorb: Understanding the operational flow of your business and identifying the need for SaaS implements.
Configure: Customizing the SaaS application to suit the company's operations.
Migrate: Transferring critical and sensitive data from the existing system to the new SaaS system.
Test: Checking the new system's efficiency and troubleshooting any issues before going live.
Deploy: This marks the system going live, followed by user training and support provision.
Lastly, user training is pivotal to the success of SaaS implementation. Companies must work on devising training modules or partnering with providers who offer user training. Additionally, providing continuous support and running regular checks ensures smooth functioning and successful adoption of SaaS tools. Implementing SaaS can be a complex process, but with an understanding of requirements and following a systematic approach, companies can utilize the multitude of benefits it offers.
Peek Behind the Scenes: The Non-Negotiable Requirements for a Successful SaaS Deployment
Understanding SaaS Implementation
Is there the most efficient way to implement software as a service (SaaS)? To answer this question, it's vital to acknowledge that SaaS veers from the traditional practices of installing software directly onto computers. Instead, it employs the use of the internet to facilitate access to its products. Elucidating the architectural structure of SaaS, it primarily resides on a cloud network, intending to eliminate physical software and hardware demands. It's paramount that SaaS models are designed to be scalable, multi-tenanted, and able to seamlessly integrate with other software. Remarkably, SaaS diminishes the need for upfront installation costs, bulky hardware, and regular maintenance plagued by traditional models. Instead, users pay a subscription outlay hosted on secure, reliable, and adaptable cloud services.
Overcoming Hurdles in SaaS Implementation
It would be misrepresented not to identify the issues that might arise in SaaS implementation. Several challenges often hover around security, compliance, compatibility, and integration. Since SaaS relies on the internet, service delivery could be disrupted by internet connectivity issues, affecting application availability. Similarly, the multi-tenant model of SaaS can raise concerns about data security, particularly around shared resources. Data compliance is delicate, especially with stringent acts like GDPR – ensuring the data is stored and processed appropriately is a legal requirement. Compatibility issues can also occur if the developed SaaS applications are not compatible with clients' current operating system or browser. However, these hurdles can be curtailed through robust security measures, stringent data handling, and overall continual improvements in the service delivery framework.
Best Practices for SaaS Application
The potent examples of leading SaaS delivering companies reveal interesting best practices in SaaS implementation. Salesforce, a leading CRM SaaS provider, exploits the power of customization. It tailors its services to suit each tenant's needs, a strategy that has significantly boosted its customer satisfaction rate. Dropbox, another successful SaaS company, prioritizes dead-simple user interface – making it a user favorite for cloud storage. Slack, famed for team collaboration, has cultivated an ecosystem that integrates smoothly with other applications, understanding that interoperability is crucial in today's interconnected world. In summary, customization, a superb user interface, and seamless integration remain non-negotiable for successful SaaS applications.
Challenging the Status Quo: The Indispensable Role of SaaS in Modern Business Environment
Asking the Hard Question: Is Your Business Ready for SaaS?
Is your business equipped to integrate Software as a Service (SaaS) into its operational model? The answer depends on a few key factors. The first requirement for SaaS implementation is a robust, reliable internet infrastructure. SaaS applications run over the internet and require a consistent connection to function effectively. Yet, internet reliability isn't the only consideration. Your IT team must be able to manage SaaS application interfaces, integrations, and data migration. It's also worth considering the readiness of your workforce, including whether they are trained to use new applications and if they are open to changes in their workflow.
Unraveling Intricacies: Addressing the Complications of SaaS Implementation
Shifting to a SaaS-based model can pose certain challenges that need to be carefully managed for a successful implementation. The problems often arise in the areas of data security, compliance, migration, and integration. In the world of SaaS, the application vendors have more control over the data, which could put critical business information at risk if not properly managed. Compliance is another area where issues commonly emerge. Meeting governance rules and industry regulations can be tricky when you shift control of systems and data to a third-party provider. Moreover, the task of migrating existing data to a new SaaS platform can be complex. Legacy systems' data models may not align well with the SaaS applications. Integration of the new SaaS application with existing systems demands extensive planning, adaptability, and technical knowledge.
Instructive Insights: Adopting Proactive Strategies for Smooth SaaS Implementation
Leading companies have proven pathways to guide SaaS implementation efforts. In the realm of data security, the best practice is to establish a shared security model with the SaaS provider. This shifts some of the responsibility onto the software company while still giving your business appropriate control and access. Similarly, compliance can be effectively managed by thoroughly vetting SaaS vendors before entering into agreements. Ensure the potential provider understands and operates under your industry's regulatory requirements. As for data migration, enterprises often find success by first conducting a 'data cleanse' to eliminate irrelevant, redundant, or outdated information before initiating the move. This not only saves time and resources but also aids in reducing future data management challenges. Finally, integration of a new SaaS application with existing systems can be efficiently managed by leveraging middleware or integration platforms as a service (iPaaS) options. With the right strategy and planning, any hurdles encountered in SaaS implementation can be crossed with relative ease.
Conclusion
Have you ever wondered how to successfully implement a Software as a Service (SaaS) system, and what the prerequisites may be? To fully appreciate the intricacies of its successful implementation, one must consider important aspects such as aligning business and technical requirements, incorporating strong security measures, and ensuring seamless integration with existing infrastructure.
We invite you to continue exploring these topics with us and to fully understand the grandeur of SaaS by following our blog. By being a part of our community, you will access various insights and analysis from seasoned professionals in the field, who will provide a granular understanding of not just the basics, but also advanced strategies and best practices. Stay tuned to access new publications that are conducive to learning and geared toward fostering an informative experience around the exciting world of SaaS.
Beyond that, your journey with us can be so much more. We intend to share detailed guides, tips, tutorials, and illuminating expert interviews that cast light to the often daunting world of SaaS. So, arm yourself for future updates – where we will delve into exciting topics such as SaaS scalability, sustainability and other trends that continue to shape this industry. With us in your corner, you'll see there's much more yet to be explored, demystified, and grasped. The world of SaaS is at your fingertips, and we're here to guide you.
F.A.Q.
1. What is the concept of SaaS and how does it work?
SaaS (Software as a Service) is a software distribution model where a third-party provider hosts applications and makes them available to customers over the Internet. This allows users to access software applications over the internet on a subscription basis, which eliminates the need for installing and running applications on individual computers.
2. What are the technical requirements for implementing SaaS?
The key requirements for implementing SaaS include robust and scalable cloud infrastructure, high-speed internet connectivity, and secure and efficient data delivery systems. Additionally, software compatibility and interoperability are important to ensure the SaaS platform integrates seamlessly with existing systems and processes.
3. What are the advantages and disadvantages of adopting SaaS?
The primary advantage of SaaS is that it reduces the costs and complexities associated with traditional software deployment. However, a potential disadvantage can be the reliance on the SaaS provider for service quality, data privacy, and protection which needs continuous monitoring.
4. How does SaaS address issues of software updates and system maintenance?
SaaS providers handle all system updates and maintenance, ensuring the user always has access to the latest version of the application. This not only saves time and resources but also minimizes downtime, making the system more reliable.
5. How is data security managed in a SaaS environment?
In a SaaS model, data security is typically managed by the service provider. They employ various methods like data encryption, strong password policies, regular audits, and compliance with international data security standards to ensure the integrity and security of users' data.